I går var virkelig en flott dag. Jeg våknet klokken åtte helt av meg selv, frisk og uthvilt, brukte lang tid på å sminke meg (som endte i det nærmeste jeg kommer en perfekt eyelinervinge) og dro på loppemarked på Bispehaugen skole, som ble holdt til inntekt for Dyrebeskyttelsen. Der gjorde jeg mildt sagt noen kupp!
Søt, liten crossoverveske i italiensk skinn (noe jeg oppdaget da jeg kom hjem) og lommebok (fra Primark, haha)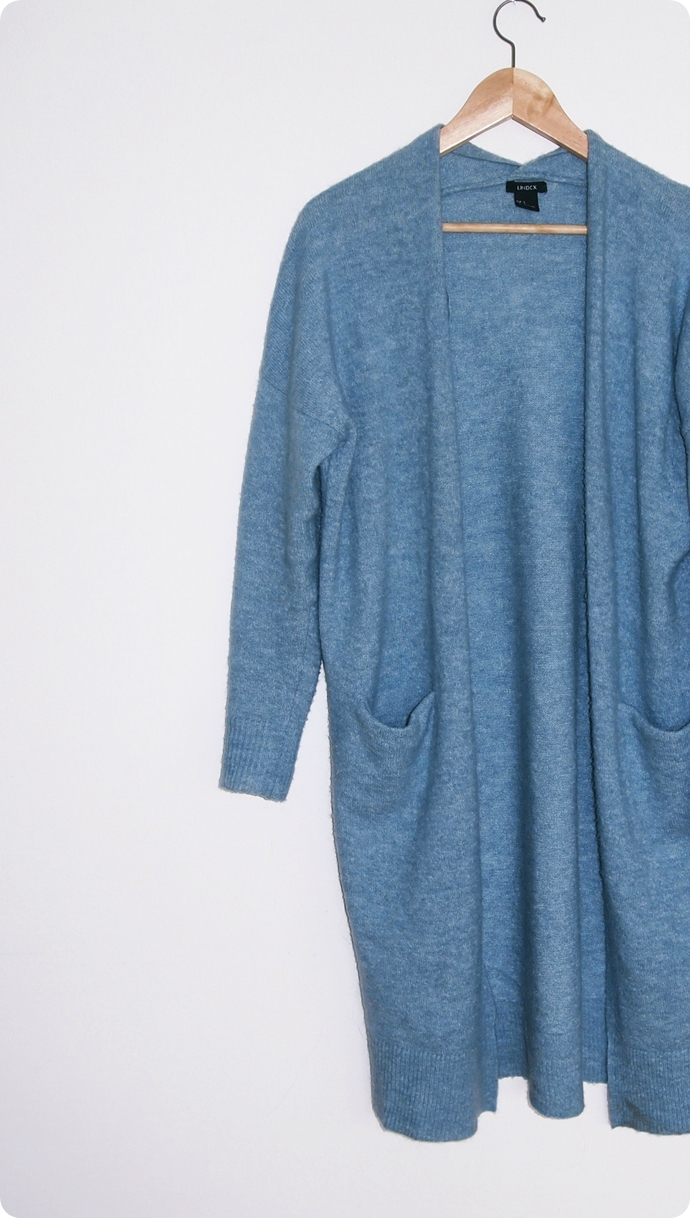 Lang og supervarm cardigan i 20% ull og 15% mohair
I tillegg til dette fant jeg en superfin karaffel og en liten indianerfigur (eller noe slikt) i liksom-jade. Til sammen betalte jeg 90 kroner, og da ga jeg mer enn de forlangte. KUPP!
Nå serverer vi vann i Downton Abbey-stil!
Etter loppemarkedet gikk jeg på biblioteket for å hente Ms. Marvel #1-2, og så kom jeg på at jeg kunne jo stikke innom bruktbutikken Sirkulus i Kjøpmannsgata når jeg først var i nabolaget. Der fant jeg en skikkelig fin bomullskjorte med broderier på brystet og en NYDELIG bok. Jeg har ikke hørt om den, men jeg bare måtte ha den. Så fin!
Det er loppemarked i Kjøpmannsgata i dag også, men jeg fant så mye fint i går at jeg kan bare bli skuffet om jeg drar. Pluss at jeg kan godt spare pengene! Vært på loppemarked i det siste?
---
Yesterday was such a great day. I woke up at 8, feeling fresh and well-rested, I spent a lot of time on getting ready (resulting in the closest thing I'll come to a perfect winged eyeliner) and then I went to a flea market on a school nearby. To say the least, I made some bargains. I found an Italian leather bag, a Primark wallet (haha), a really warm and nice cardigan made out of 20% wool and 15% mohair, a very pretty carafe/decanter and a kitschy Native Indian (or something like that) figurine. The total sum of all this was 90 NOK, and I paid more than they asked. BARGAIN!
Afterwards, I went to the library to pick up Ms. Marvel #1-2, and as I was in the neighbourhood, I popped by the secondhand store called Sirkulus in Kjøpmannsgata. I found a really pretty cotton shirt with embroideries on the front and a beautiful leatherbound book which I haven't heard of, but I just had to have it. So pretty!
There's a flea market in Kjøpmannsgata today as well, but since I found so many treasures yesterday, I'm bound to be disappointed if I go. And I can save the money, as well! Been secondhand shopping lately?